Dheepa Ramanujam
Published by: saranya on May 11, 2016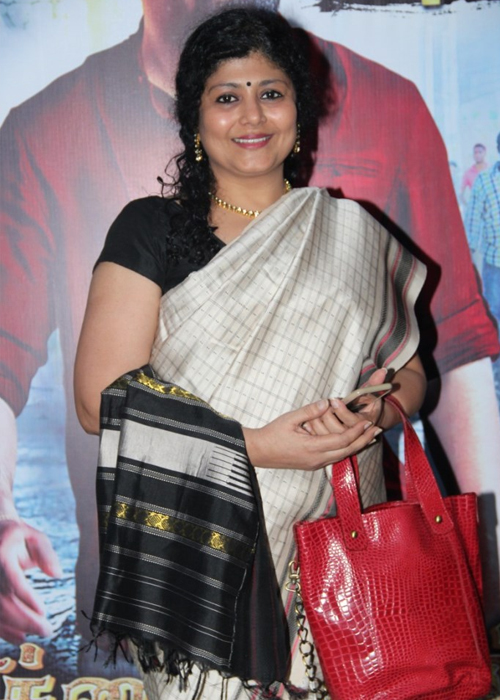 Dheepa Ramanujam started her career in the media industry as a TV host in 1995. She has acted in many popular television serials, including Premi directed by the renowned K. Balachander. Around that time, Bombay Gnanam of Mahalakshmi ladies group introduced Dheepa to the stage.
Dheepa has directed a few short films, and worked as Script Supervisor in Achamundu Achamundu, a Tamil feature film shot in USA. She was in charge of the USA portions of Kathai assisting in Direction and production.
Dheepa has directed a documentary series on temples in Madurai, for Vijay TV. In addition she has produced a documentary for an Educational Institute, both in English and Tamil, which was well received by educationists and students from all over Tamil Nadu.
After moving to USA, she took courses on direction and filmmaking. She founded Krea, a Bay Area based theater group with the intention of producing quality plays with the mix of Indian tradition and western techniques.
Dheepa has directed 10 full-length productions and many small skits for adults and children. She has taken her productions to many cities in the USA, Edmonton, Canada, and India. Krea is the only group from North America that has traveled all the way to India to perform.
Currently, she is acting in Tamil movies while waiting for her debut directorial movie project to take off. She appeared as Queen in Kamal Haasan's Uttama Villain in the 7th century part. She has the distinction of being one of the five female TV hosts who briefly appeared in Rajini's Arunachalam.
The other movies she has acted in include, Ithu Namma Aalu as Nayantara's mom, Rajini Murugan as Siva Karthikeyan's mom, Pichaikaran as Vijay Antony's mom and as school principal in Pasanga -2
Dheepa's family lives in the Bay Area, California and she shuttles between India and USA balancing her profession and family.
Personal
Name
Dheepa Ramanujam
Real Name
Dheepa Ramanujam
DOB
Place of Birth
Chennai, Tamil Nadu, India
Complexion
Brown
Hair color
Black
Eye color
Black
Nationality
Indian
Religion
Hindu
School
College
M.Sc-Foods and Nutrition (1986 – 1988) at University of Madras & Ohlone College, San Francisco Bay Area
Height
5'5''
Birth Sign
Hobbies
Theater, Movies, Acting, Direction, Movies, Dance, Books
Professional
Occupation
Actress, Playwright, Director
Active from
1997 & 2015 - Present
Debut movie
Arunachalam, Uttama Villain
Known For
Pichaikkaran, Rajini Murugan, Idhu Namma Aalu, Pasanga 2
Awards
Family
Home Town
San Francisco Bay Area, USA
Parents
Spouse
Ramanujam
Date of Marriage
Children
Akshaya
Siblings
Relative
Favourite
Foods
Actors
Car
Costume
Colour
Movies
Location
Interesting Facts
Related News