Kamna Jethmalani
Published by: saranya on September 30, 2015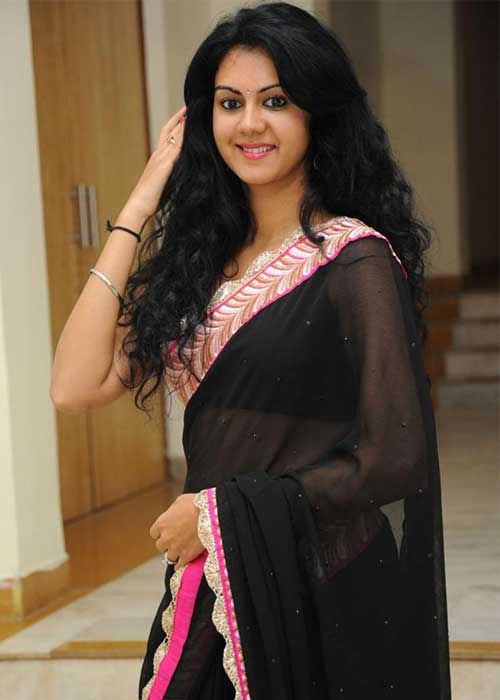 Kamna Jethmalani was born on December 10th 1985 in Mumbai, India. She is an Indian Film actress.
Kamna Jethmalani introduced with Telugu film Premikulu. Though that film flopped, her second Movie Ranam was an enormous hit. Her 1st Tamil Movie was with Jayam Ravi in Idhaya Thirudan. She did an item range within the Movie Sainikudu. She has latterly acted in Machakaran opposite Jeevan.
Kamna Jethmalani is a Granddaughter of businessman late Syam Jethmalani, although she is believed to be related to famed politician and criminal lawyer Ram Jethmalani.
Personal
Name
Kamna Jethmalani
Real Name
Kamna Jethmalani
DOB
December 10, 1985
Place of Birth
Mumbai, India
Complexion
White
Hair color
Black
Eye color
Black
Nationality
Indian
Religion
Hindu
School
Completed schooling
College
-
Height
5'7''
Birth Sign
Sagittarius
Hobbies
Watching Movies, Listening Music
Professional
Occupation
Model, Actress
Active from
2004
Debut movie
Premikulu, Idhaya Thirudan
Known For
Idhaya Thirudan, Ranam
Awards
Miss Mumbai contest in 2004
Family
Home Town
Mumbai, India
Parents
Nimesh Jethmalani & Divya
Spouse
Suraj Nagpal
Date of Marriage
2013
Children
-
Siblings
Kapil, Karishma
Relative
Ram Jethmalani, Shyam Jethmalani
Favourite
Foods
Traditional Dishes & Sea Foods
Actors
Mani Ratnam, A.R .Rahman & Ilayaraja, Shobana & Rekha, SRK, Amir, Mammuti, Rajinikanth, Kamalhaasan & Mohan lal
Car
Costume
Jeans, T-Shirt
Colour
Black, Yellow & Green
Movies
Location
Kerala, Goa & Australia
Interesting Facts
Tags:

Actress Kamna Jethmalani Biodata, Kamna Jethmalani Actress WIkipedia, Kamna Jethmalani Bio, Kamna Jethmalani Details, Kamna Jethmalani Family, Kamna Jethmalani Favorites, Kamna Jethmalani Height, Kamna Jethmalani Native, Kamna Jethmalani Personal Details, Kamna Jethmalani Profile, Kamna Jethmalani Size, Kamna Jethmalani Wiki